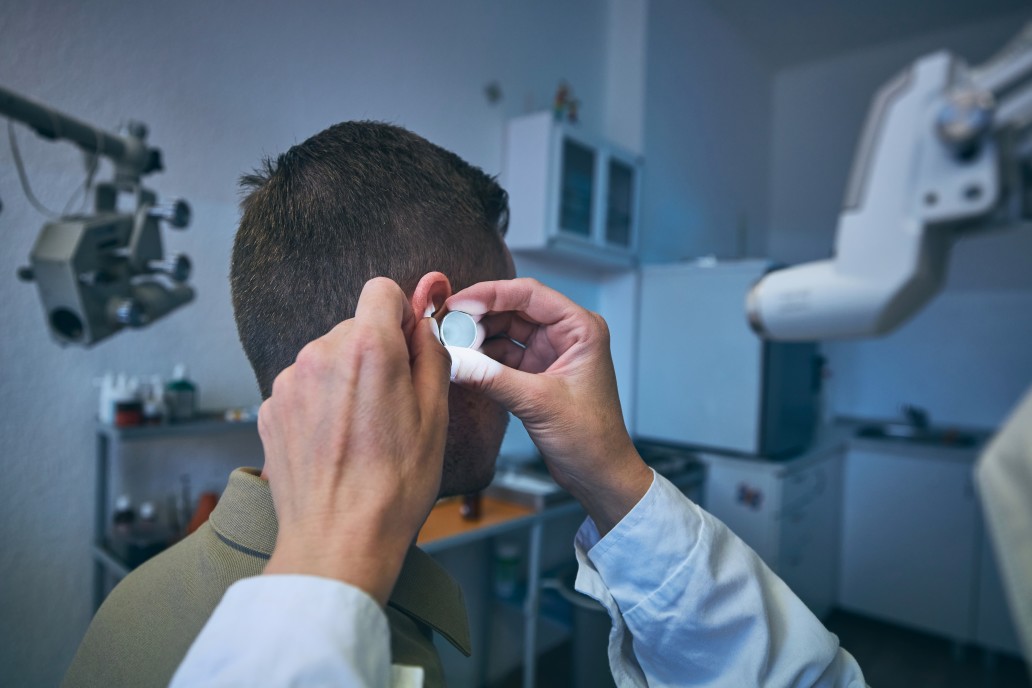 Deterioration of a person's hearing due to their work environment is often referred to with the following phrases: industrial deafness, occupational deafness and noise induced hearing loss.
Deafness can be caused by extremely loud sudden noises or gradually due to prolonged exposure noise. Some people however hear noises such as whistling, buzzing, ringing and hissing in one or both their ears, this condition is given the term Tinnitus.
You don't have to be completely deaf to claim, there are various stages of deafness, hearing loss occurs in many degrees.
Profound deafness –  lip reading and sign language is relied upon
Severe deafness – hearing aid is used but lip reading is relied upon
Moderate deafness – Hearing aid required
Mild deafness – muffled hearing, hard to follow a conversation
Harris and Green Solicitors have a specialist team of personal injury solicitors and litigation lawyers dedicated to dealing with personal injury cases. Make your claim without having to leave your house.  As part of our commitment to you it is our job to make sure your claim is as hassle free as possible.
Under a Conditional Fee Agreement we will not charge for any of our time if the claim is unsuccessful. If the claim is successful then the other side will pay our fees, including the success fee.
If you win you receive all your compensation, there are no deductions.
We handle compensation claims for many types of road traffic accidents including car crashes,
Motorcycle collisions
Accidents on the motorway
Injuries to pedestrians
We have a specialist industrial disease department experienced in handling claims for most forms of industrial disease.
Very often industrial disease results from exposure to a substance or an unsafe working practice over a period of many years. Claims often involve the detailed investigation of an individuals working history and type of exposure to determine whether a claim can be pursued.  In certain types of cases symptoms can become apparent after several years.
Prolonged exposure to noise over time in their working environment is the usual cause for hearing loss. The industries in which workers are mostly affected by hearing loss are;
Textile industry
Foundries
Fabrication
Demolition
Road works
Wood workers
Factories
Construction
Night clubs
Processing
Quarries
A substantial amount of workers have been exposed to excessive noise in their work environment despite the introduction of the Control of Noise at Work to better protect workers from occupational noise.   If you believe your hearing has been affected by your job or previous job you could be eligible to claim. It is the responsibility of the employer to ensure that training and safety equipment are provided, regular breaks are taken and all equipment is regularly maintained when working in a noisy environment.
However if it can be shown that employers have been negligent and have contributed to your condition you could be entitled to compensation.
Here at Harris & Green Solicitors we believe that you have a right to justice and are entitled to Industrial Deafness – Tinnitus compensation from your employer.
Call us today and our knowledgeable team will establish whether your injury can be linked to deafness and whether your employer was negligent in allowing it to occur.
After assessing your claim we will appoint a solicitor who will put together evidence and refer you to an independent medical expert.
Simply contact us today on 0113 270 7002 or email us to book a free consultation.